-----Original Message-----


From: Kelli Brown, RA Brown Ranch
Sent: Tuesday, October 05, 2010 11:10 AM
To: 'Dan Leo'
Subject: RE: Confirm>>>FW: RA_Brown_Oct_10 Catalog Request Form
Yes......am receiving and processing as fast as I can go!
Kelli Brown
-----Original Message-----
From: Dan Leo [mailto:dleo@nctc.net]
Sent: Tuesday, October 05, 2010 3:07 PM
To: 'Kelli Brown, RA Brown Ranch'
Subject: Confirm>>>FW: RA_Brown_Oct_10 Catalog Request Form
Kelli...
Please let me know that you are getting the catalog requests OK.
Thanks!
Dan Leo
Cattle Mail USA
308-750-0200
---
Brian House, Select Sires



"Our hits and visits went up quite dramatically following your e-blast. Thanks for the help!"
---
Kelly Schaff - Schaff Angus Valley

"Thank you for all your help with the email broadcasts in advertising our 105th Angus Production Sale. It is a great way to reach the masses with timely material. I know that you've worked hard to generate response to our advertising and reach people beyond our typical market area. We appreciate your professionalism and quality work. Thank you for providing this service."
---
Darby Line, Triangle J Ranch--Miller, Nebraska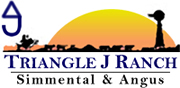 "I am writing this testimonial just one week ahead
of our 18th annual bull sale. What a week this has been!! Catalog requests have been outstanding, largely do to your email broadcasts through Cattle Mail USA. Your advertising broadcasts are right on target and are generating a great response again this year. The interest you are generating is from serious cattlemen.

Dan, I thank you and your staff for your professionalism and your outstanding service."
---
Carolyn Colson - Century Farm Black Angus, LLC

"Thank you, Dan Leo and Cattle Mail USA, for putting my
first market entry into the national spotlight of elite cattle professionals. Your "old pro" leadership, marketing savvy and mastery of 21st Century tools resulted in the sale of 44 All Star CF 619 to 44 Farms in Houston, Texas for $33,000. With the power of the internet, good genetics, and Cattle Mail, anything
is possible!"
---
Lee Leachman, Manager – Leachman Cattle of Colorado

"Over 65% of our catalog inquiries this year came from email broadcasts through Cattle Mail USA. No other email list or print media can compare with the response rates that we get from Cattle Mail. I am convinced that the use of the Internet has turned the corner from being a novelty approach to being a mainstream communication tool for marketing cattle. The use of email broadcasts, online catalogs, and web sites is revolutionizing how we market cattle. We see Internet marketing as THE most important and effective promotional tool we have."
---
Charles Rosson, Quaker Hill Angus

"Cattle Mail proved to be worth every dollar spent when it came to promoting our Mature Cow Dispersal. Without a doubt we received hundreds of catalog requests as a result of their service and a high percentage of those contacts turned into sales and new customers for our operation. We are certain that the direct exposure we received through Cattle Mail in combination with Superior Productions helped us not only with our sale but the big dividends will be forthcoming from the publicity and name brand awareness it has given Quaker Hill Angus.

Your service is worth every dime and if people don't use it they are leaving money on the table."
---
Glenn Crumpler, Cattle for Christ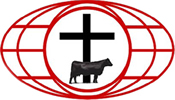 "I can't tell you how much we appreciate your donation of advertising and your willingness to help us in our efforts to take the Gospel and love of Christ Jesus to the world. The email is very impressive and I have already rec'd a call from OH from a man who was absolutely thrilled to hear about our ministry and has already offered to help us in many ways. You never know how the Lord will use your talents, your gifts, your sacrifices and your obedience until you test Him in it. He is indeed blessing what you all did for Him as you helped us serve Him by serving others. I look forward to what the Lord will do and how many lives will be changed for all eternity as we all work together through Cattle for Christ and Cattle Mail USA to make Him known. Thanks so much again for your generosity and partnership with us in ministry."
---
Heidi Sorensen-Sloth, HRT Productions


"WOW!! I knew that I would reach a whole new group of people by using Cattle Mail but I had no idea just how many! Within the first four hours of sending out the e-mail I had over 20 orders for the Show Day and Show Day Prep Instructional DVDs. The orders kept coming and I figured out that I wasn't prepared for that many orders. What a wonderful problem to have!!!!"
---
David Medeiros, Rancho Casino

"Two days prior to our recent bull sale I received new ultrasound data on our yearling bulls. Two bulls in particular were elite herd sire prospects with incredible numbers and genetics, but the challenge was to get the word out ... and to get it out fast. I called Cattle Mail USA to see how quick they could develop an email broadcast advertisement and get it out to their large database. Promptly they went to work in and within a matter of only a few hours they had me a proof and it was then on the way.

Interest in these feature bulls resulted almost immediately and when the sale was over the second top selling bull at $11,000 (1/2 interest) sold to Quaker Hill in Virginia, being a direct credit to your email broadcast. We plan on using your services again next year as we could not have been more satisfied."
---
Doug Hoff, Scotch Cap Genetics

"We were very satisfied with the help and services that we received from your staff at Cattle Mail USA. You email broadcast for our recent bull sale was timely and effective, and it generated 107 responses from cattlemen in 28 states. We've never had such a large response from any of our other advertising. Being able to get updated ultrasound & scrotal data to those requesting with your auto-responder method also worked very well. To me, as an advertiser, the best thing about your services is timing. For most media I have to have the information, pictures, ect. weeks or months in advance. Email broadcasted ads gives me the opportunity to benefit from the most up to date information and pictures. This is the third year we have used your services to promote our sales and will be in contact before our 2006 bull sale. Dan, tell everyone on your team thanks from Doug and Molly!"
---
Merridee Wells, Wells Cattle...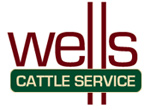 "Thanks for the great work! I wanted to tell
you how satisfied we are with the response to the recent email broadcast for the Premium Gold dispersion, it has been tremendous. I have contacted, by reply email, each of the respondents and most all would not have received this catalog because they do not receive the Angus Journal. The numerous catalog requests came from California to Virginia, New Mexico to Canada.

It's truly national in it's scope."
---
Alan Sears, Deiter Bros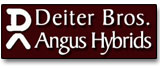 "Cattle Mail USA definitely generated more traceable sales leads and catalog requests than any other advertising method we used this year. I also found it interesting that your e-mail broadcast spurred several people already on our list to take action and request further information on the bull offering. With nearly all of our customers now on the Internet I firmly believe using the technology via e-mail to identified demographic groups will become a growing part of our marketing/communication efforts to both current and potential customers. We'll plan on using Cattle Mail USA again for our fall 'Cream of the Crop' Female Sale, scheduled for December 6-7, 2004"
---
Leachman Cattle Baron Bulls & Hairpin Cavvy


"I am very happy and impressed with your broadcast for our Hairpin Cavvy sale. I especially appreciate your professionalism...the timeliness and effectiveness of making our extensive four color material 'user friendly. It's got to be the most efficient way to reach and communicate with customers. I'll be back."
Thanks, Jim Leachman
---
Jeff Windett, Circle A Ranch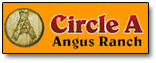 "Just a note to let you know how important Cattle Mail USA was to the success of our recent Circle A Ranch Spring Bull Sale. The large amount of inquiry resulting from your email broadcast definitely impacted the sale day results. There is no question that the increased buyer interest and record crowd attendance were direct credit to your service. Thank you for help and expertise!"

---
Alex Petersen, Windmill Angus Ranch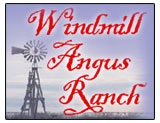 "After using your email broadcast services the last two years for our annual sales I wanted to let you know how well it has worked. Just a couple highlights include one new buyer from our 2003 sale who bought ten bulls at a $2800 average and has bought bulls again this year. In this year's 2004 sale another new customer bid over $62,000 on bulls (And never got one in the sale so I sold him one privately!) and also purchased $50,000 in heifers. There are other buyers who have also come from your email broadcasts but I wanted to tell you about these. Thanks again for your help reaching new customers."
---
Lewis Hagen, Sinclair Cattle Company, Inc

"Our organization has received an incredible number of sale book requests through the use of Cattle Mail USA as part of our communications mix. You may be assured that we will continue to do business with you in the future. Thank you for a job well done!"
---
Jimmy Linthicum - Eden Run Farms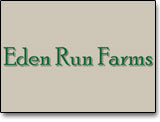 "Thanks for helping make our last sale the most successful. Your email broadcast services paid for itself before this sale ever started as we received a large volume of catalog requests that came from all over the country. Some of these attended the sale and bought several lots. We will contact you for our 12th Annual Back to Basic sale on April 2,2005."

---
Suzie Cox, Tim Cox Fine Art - Eagle Creek Enterprises
"We have been advertising Tim Cox art and Eagle Creek Enterprises with the major magazines for the last 20 years or so and we have never had the kind of response that we did with Cattle Mail & Horse Mail USA. For about the same amount of money that a 1/2 page color advertisement in Western Horseman would cost, we were able to reach over 80,000 potential customers and we received 500 information requests or orders. Nothing else comes close!"
---
Dr Dave Duello - Ray Farms

"I very much appreciate you and your staff's help in advertising our Source of Champions Major Cow Reduction and Heifer Calf Sale this Fall. We received a tremendous response from the ads as catalog requests. We were especially pleased with your online catalog in particular the ease and speed in viewing and down loading the catalog - which was now small task considering we cataloged over 1200 lots and displayed over 140 photos.

Having to reschedule the sale due to Mark's accident was a very difficult last minute decision to make and your organizations assistance in getting the word out fast was incredible. Within hours of our phone conversation you had the word out to the masses. Finally, you and your crew are to be commended for the quality of work and the turn around time it took to post the ads and get the catalog online.

Again, we appreciate your assistance and look forward to working with you again in the future."

Dr Dave Duello
Ray Farms
---
Gini Chase, Buffalo Creek Red Angus

"Cattle Mail USA did a superb job for us on short notice. They are real professionals, and their graphic design work is first rate. Given the depth of their mailing lists, the potential for reaching new customers is outstanding."
---
Ryan Schurr, Schurrtop Angus & Charolais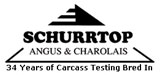 "…"Thanks to Cattle Mail USA for helping us make our last sale the most successful ever. This was our first experience with your email broadcast services and the results were excellent. We had a great response for catalog requests and had the most visits to our website online catalog ever. You are helping us take our program to another level and we look forward to doing business with you in the future."
---
Richard Alan Arnold, Willow Oak Cattle Ranch, Inc

"Over the past 22 years, we have developed, at great expense and effort, a cattlemen's mailing list of over 16,000 potential customers. That list has been the heart of our promotional efforts. This year, Cattle Mail USA made that list obsolete with your ability to communicate quickly and directly to a targeted audience. We had great results and look forward to utilizing your service for our 12th Annual Best Black Bulls in America Sale."
Louisa and Eldon Krebs, Whitestone-Krebs

"We have never reached so many new potential customers with any other form of advertising. As a definite result of utilizing your direct postal mail and email broadcast services, the Sale catalog inquiries were far beyond our expectations. The sale was great with a very large crowd in attendance."
---
Jerry Adamson, Rocking J Ranch

"I must say that I was truly amazed at the response your Cattle Mail USA generated for our recent bull sale. Frankly I was somewhat hesitant not having an understanding of the Internet and computers, but my family (Who do) encouraged me to use your email broadcast advertising services. I must say, it was unbelievable to see the volume of catalog requests come from all over the country. Tanya or Todd will be contacting you to do broadcasts for our club calf sale in October."
---
Janice Nikkel, Mill Brae Ranch

"Just thought I'd let you know that our top selling bull in the sale went to Jed Stevenson, R&S Angus and Stevenson's Diamond Dot Angus; Hobson, MT. This is the first time they've ever purchased a bull sight unseen and their inquiry came from the use of Cattle Mail USA's e-mail contact. We'll sure be interested in utilizing this form of marketing again next year. Thanks for all your assistance."
---
Dawn McClanahan, Derry Cattle Company

"Just wanted to thank you for all the assistance with our recent bull sale promotion as it proved to be rewarding. Combining the email broadcasts with the sale flyer mailings to the targeted market areas that you suggested proved to be very effective. I also want to let you know that we received many positive comments from those who accessed the online sale catalog your staff developed. With a growing number of cattlemen on the Internet today, email broadcasts and online catalogs will be included in every future sale promotion for certain. We really appreciate your Cattle Mail USA services to make our marketing more effective and complete. I will be getting information to you soon to develop our new website. Thanks again.
"
---
Roger Hunker, BreedersWorldOnlineSales.com

"Cattle Mail has been an important part of our growing Online Auction Service. In just the 1st quarter of focus on the cattle side of our business we have sold nearly $1,000,000 in online auctions. Cattle Mail has definitely impacted this growth with their large database and e-mail marketing. Together we have proven internet marketing is the fastest growing marketing tool in the cattle business."
---
Steven Redd, Redd Ranches

"Thank you for the service you provided with your email design and broadcast. It really woke me up to the potential of email broadcasts. I received a quicker response from interested buyers than I have ever experienced before. I will definitely be calling upon your services in the future."
---
Chuck and Linda Pohlman, Pohlman Angus

"Just wanted to let you know how our recent female sale went. The response was good as we received about 40 requests for catalogs and no doubt had a very large volume of viewers of the online catalog. We will add the names to our mailing list. Your suggestion of getting our website updated and adding the online catalog to it was a real plus. Also your tip to do a conference call really worked out great. We had several people on the phone and sold 5 of the 24 over the phone. All the phone bidders were quite satisfied with how it worked. Having access to the online catalog that you developed proved to be very important.

The sale was very successful. The heifers averaged $4681 with the top Lot 1 bringing $16, 250 selling to a Missouri buyer. We sold to IL, MN, IA, MO, KS and NE. We were quite pleased as the average was about $2000 above our past year's sales. Thanks for your help."
---
Walter Shealy, Black Grove

"Just a short note to say thank you for your assistance in marketing our Black Grove Mature Cow Dispersal Sale. The e-mail broadcast helped reach many cattlemen who were not on any other list. It also reinforced our marketing message to those previously contacted.

The proof is in the results, which included many e-mail requests for catalogs from your broadcast. The sale was the all-time record-breaking cattle sale for the Carolinas. We had a tremendous standing-room-only crowd of over 400 people attend the sale on a beautiful fall afternoon. The sale averaged $5,052 per lot with cattle going to buyers in 13 states. In addition our Bandolier heifers averaged $6,450 each. It turned out to be quite an event in the Grove.

As you know this is the second year we have used your services. We are delighted with the leads it produced and are pleased to recommend you and your Cattle Mail USA services to other cattle breeders.
---
Dave Bittner, General Manager, Profit Maker Bulls

"In spite of the continuing drought in our trade are a, we have just had one of our most successful bull sales ever. We sold all 189 bulls that were offered to an expanded market area that included 11 states. Inquiries prior to the sale were much higher than we normally experience. A large part of the increased traffic is credited to the email broadcast page that Cattle Mail USA distributed for us."
---
Larry Lipson Paws Up Angus Ranch

"Cattle Mail USA did an outstanding job promoting our dispersal sale over the web. They were extremely helpful in determining our markets and they could not have been more efficient during the process of producing and mailing our mass email. The catalog requests that followed the mailing were very impressive. Also, their response time was incredible. In the middle of the sale, we decided to send out second mailing informing cattlemen that the sale was going extremely well and that the cattle were in excellent condition. We went on to remind folks that there was still an opportunity to pick up some of the superior seedstock from Paws Up during the next two days of the sale. The staff at Cattle Mail USA responded immediately and had a mass emailing out within the hour. You can't ask for much better service than that."
---
Tom Risinger, Risinger Ranches

"We used the Cattle Mail USA Email Broadcast services twice to promote our herd dispersion, bull and equipment sales. Each sale was very successful with very large crowds in attendance. Linking the online sale catalog was a definite added benefit allowing cattlemen to see the offering listing immediately. Our response was excellent and I would recommend this promotion service to other breeders."
---
Steve Patton, LaGrand Angus and Hereford Ranch

"We appreciate your commitment to Internet promotion technology and the professionalism of your Cattle Mail USA staff. Your email broadcast services utilized for our most recent three sales generated excellent response. Many catalog inquiries were received and numerous viewers reported an appreciation for our online catalog accessibility, both of which resulted in added interest and sales. Other advantages of the email broadcast promotion we value are being able to timely inform or remind the prospective customer of an upcoming sale, and to provide updated pictures/information that were possibly not available by printing deadlines with a goal and to reach more customers. Your Cattle Mail USA services are an asset to our marketing program enabling the growth of our customer base."
---
Julie and David Moore, Pied Piper Farms/Mark Donald Alliance

"We want to thank you for your excellent service promoting our recent sales. The direct postcard mailing to area cow calf producers combined with your email broadcast for our November bull and female sale was very successful as one of our largest sized crowds ever resulted. The email broadcast page developed for our Internet sale this past April was very professionally designed and reached the targeted, growing online audience very effectively. Thanks to everyone at Cattle Mail USA for assisting us our sale promotion. We plan to use your services for our upcoming annual fall sale."
---
Kristy and TJ Martin, Martin Ranch
"We were very pleased with the result's from Cattle Mail USA. We had great response for catalog request's which therefore lead to many visit's on our website and online catalog. From your broadcast we targeted new interest and new buyer's in our 2005 sale. I feel we were able to use technology to it's fullest potential allowing us to reach new bull buyer's. Thanks for everything!"